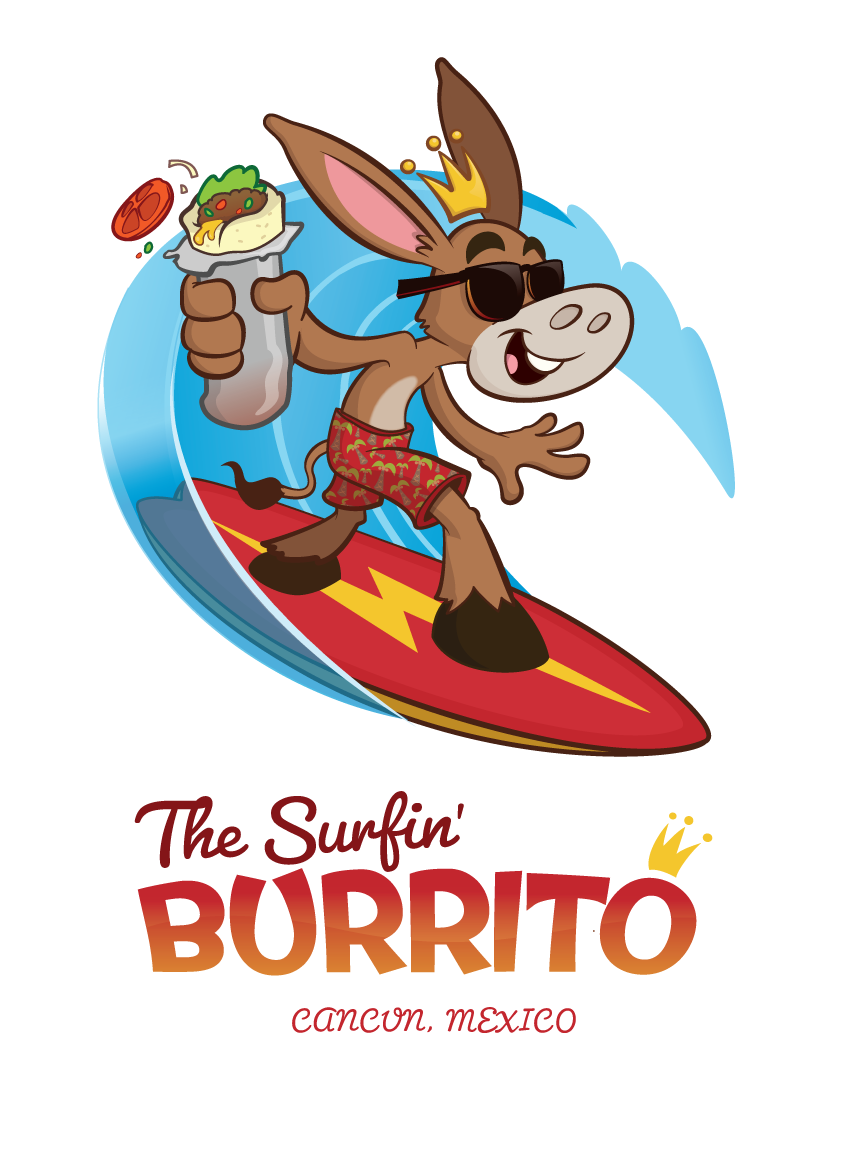 This was a fun project that involved me heading to sunny Cancun, Mexico to help with a new way of branding The Surfin' Burrito's popular donkey mascot. We started off brainstorming a few potential t-shirt and character ideas.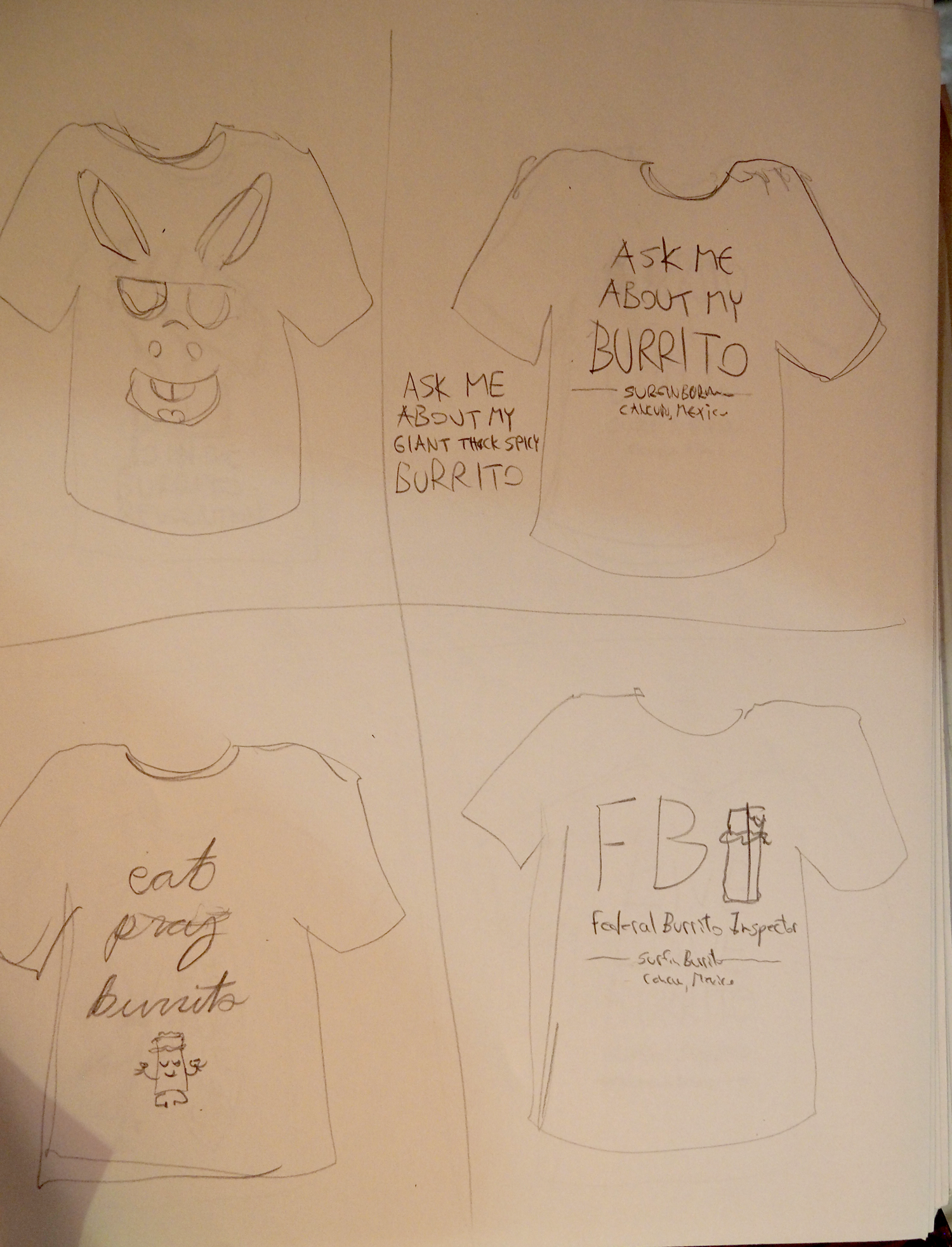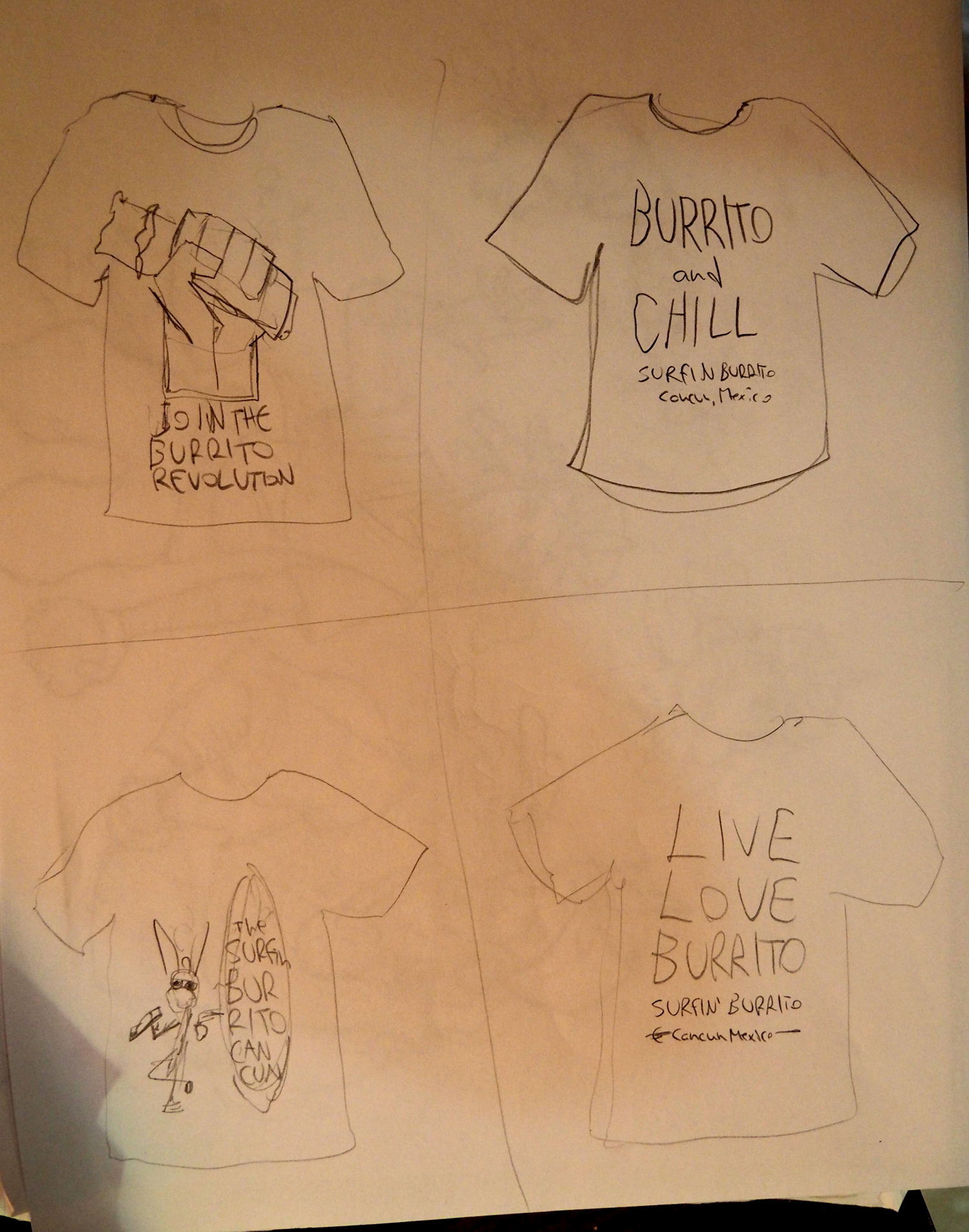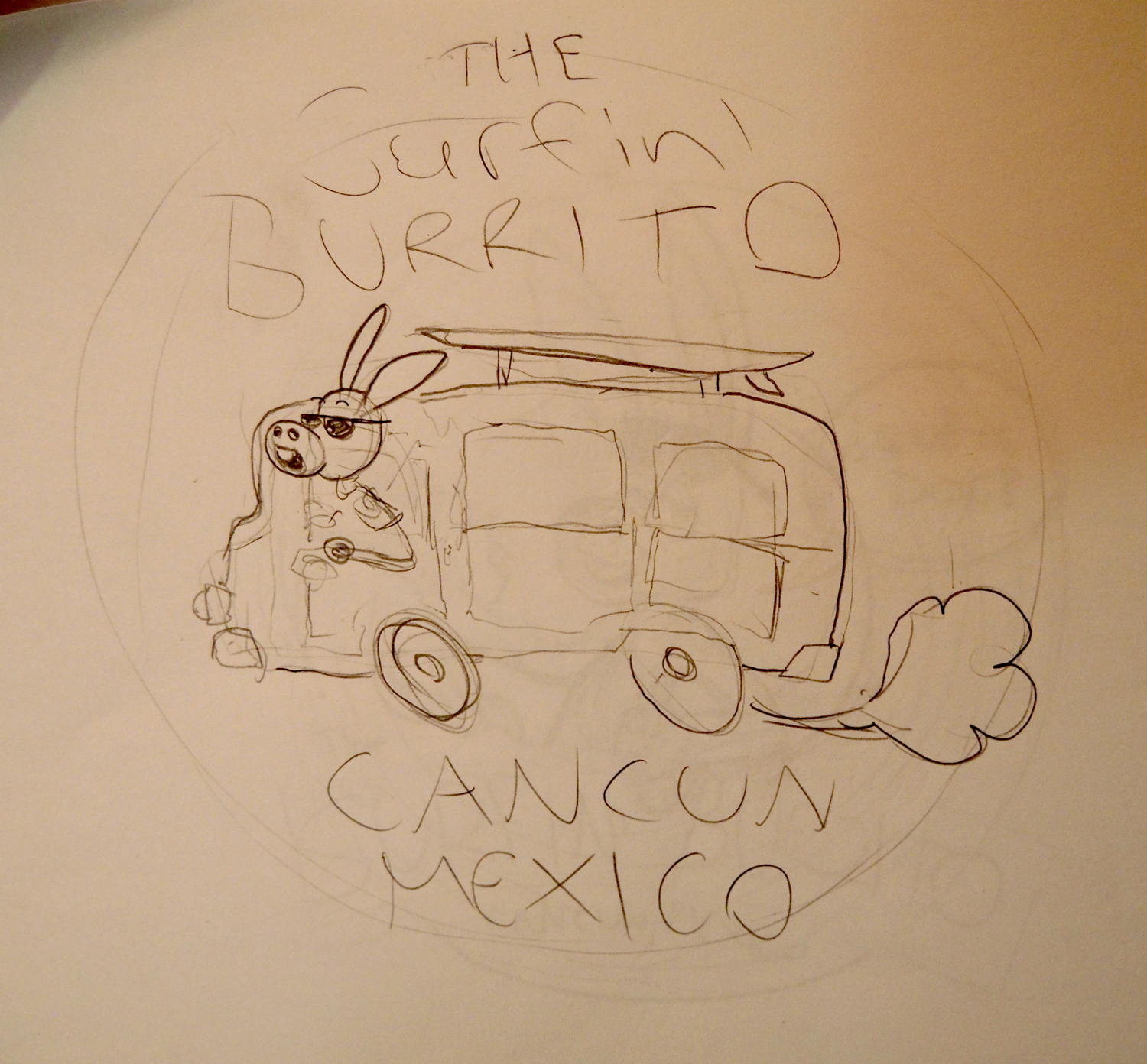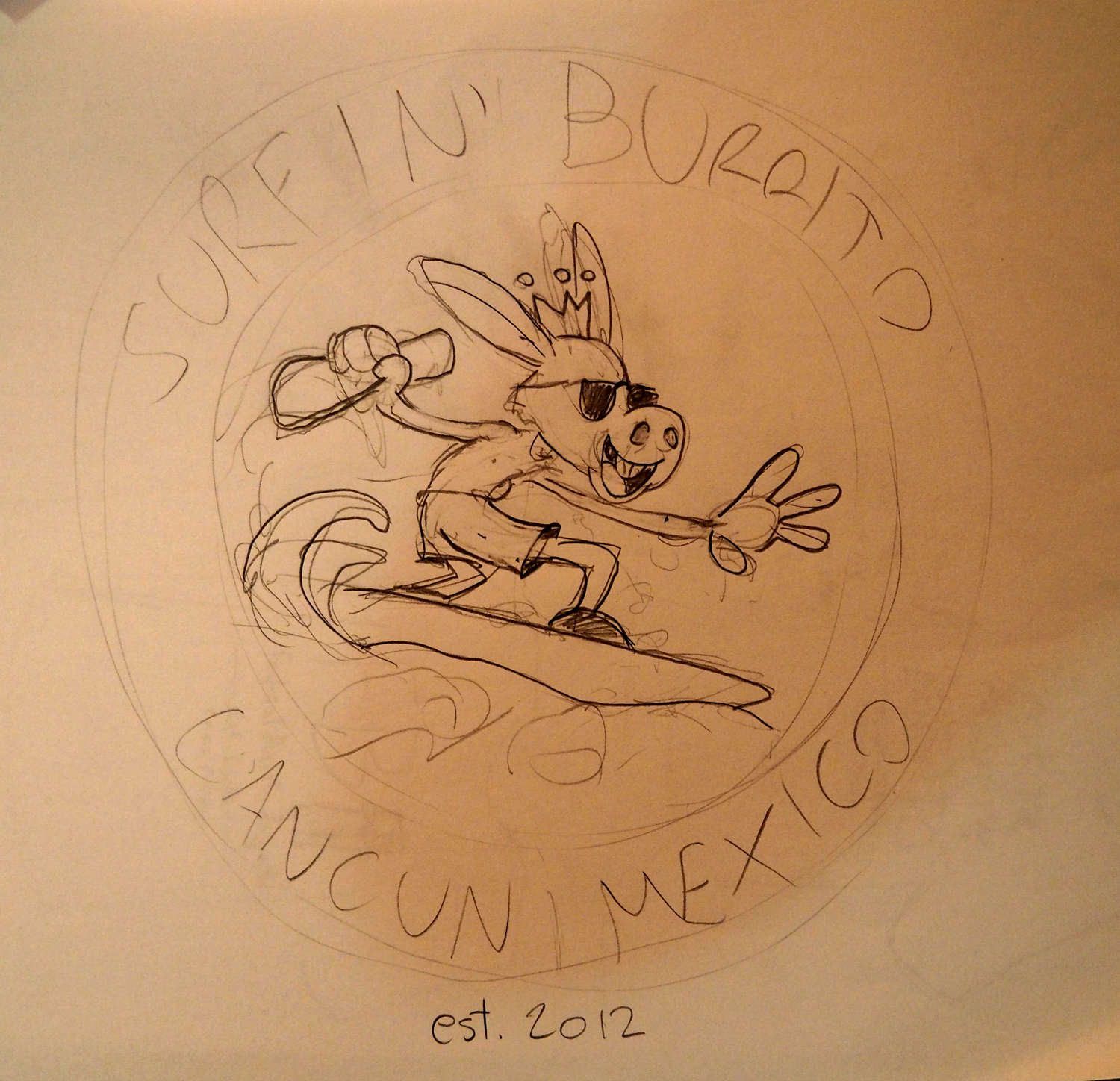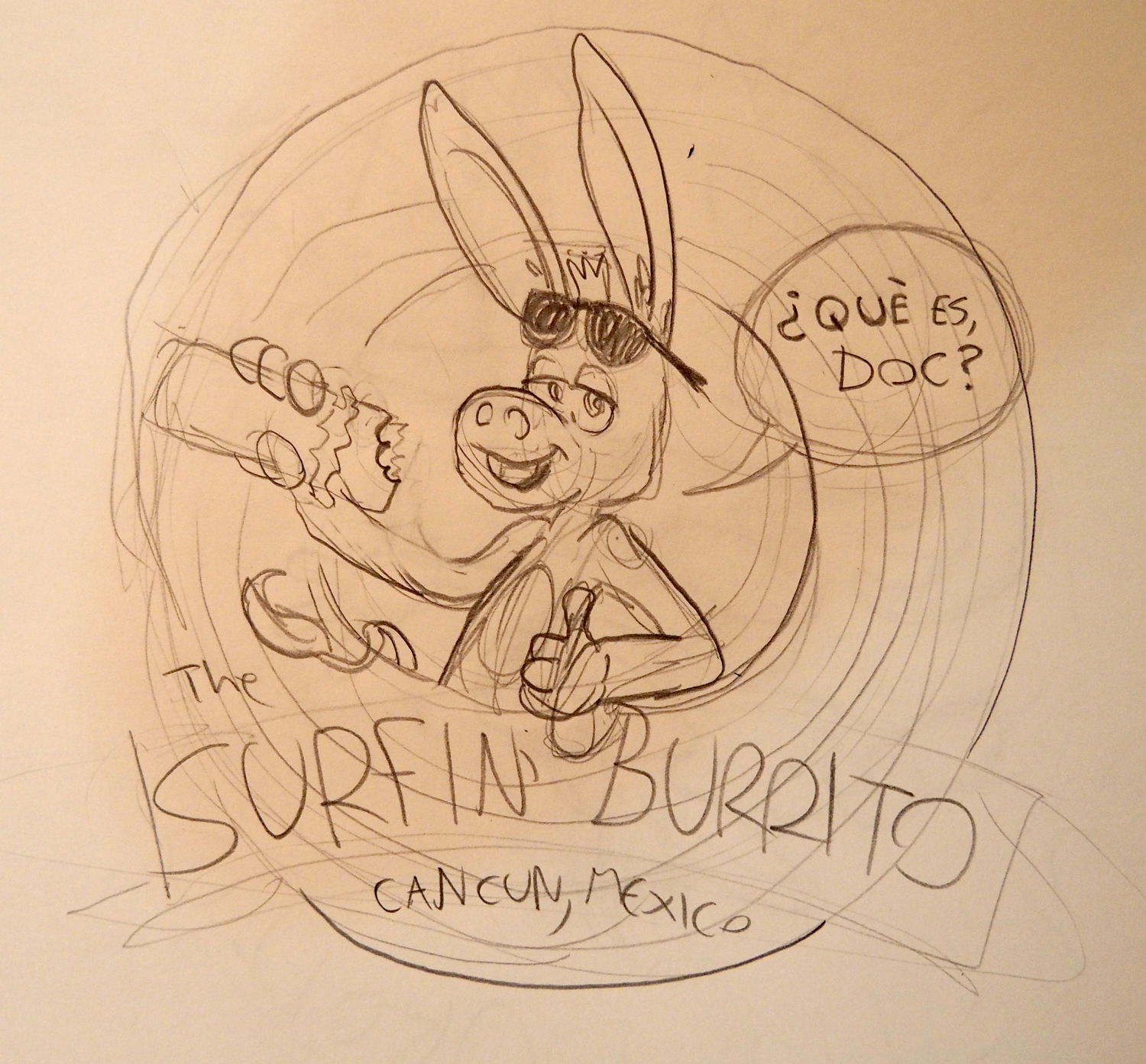 This kind of throwing ideas at the wall not only brings up a lot of potential new ideas, but its also a lot of fun! From there, we focus on what the client wants first. In this case, it was the mascot and one solid design.
Once we have a strong idea of the direction of the character, I'll draw some final pencils and created the final art as shown on the top of the page.
The initial rush was to get a t-shirt printed quickly to be ready for
Guy Fiera
and his popular cooking show 
Diners, Drive-ins, & Dives!
Check it out yourself, it's Season 26, Episode 6.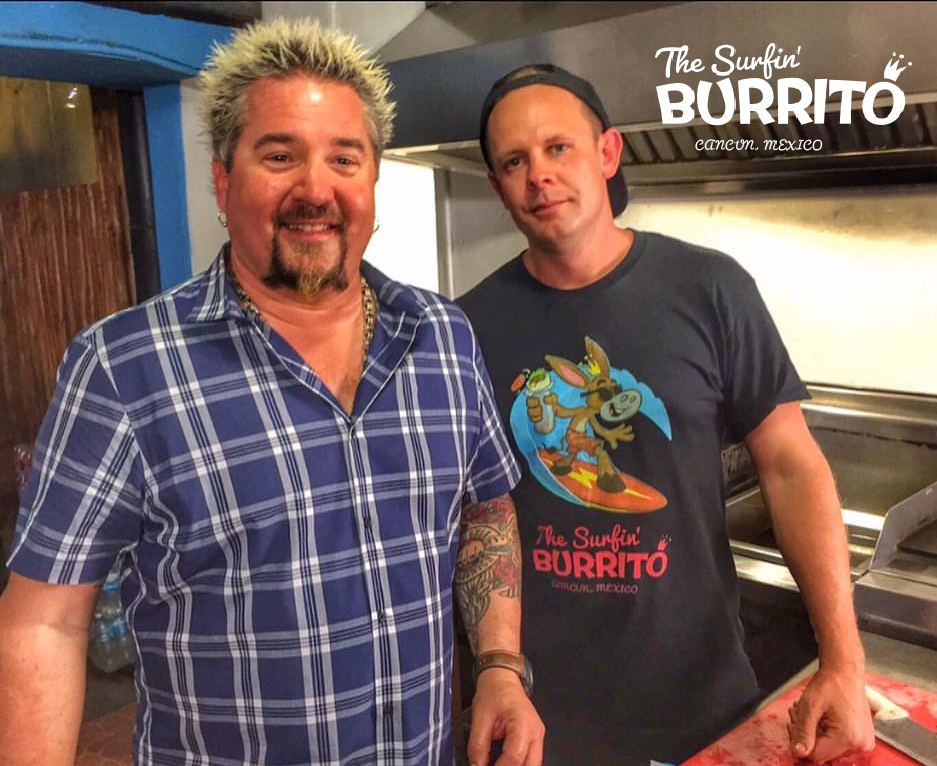 This project was created using pencil/paper along and inked/colored in Adobe Illustrator. 
If you want your own custom made character with its own branding
contact me
today and I'll reply within 24 hours!